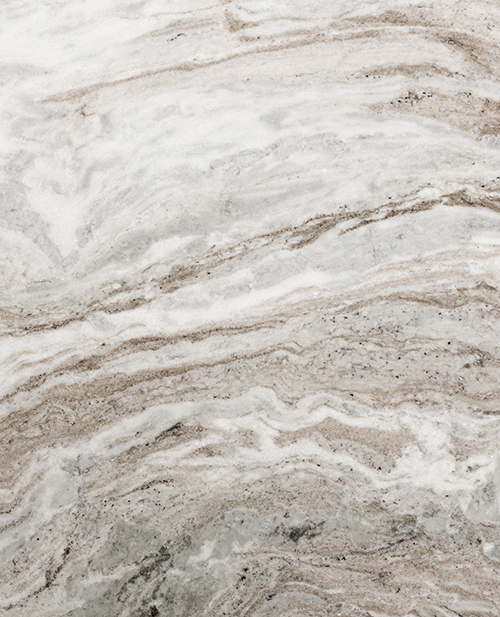 Quartzite.
Made from one of the hardest minerals on earth, quartz counter tops are arguably the most durable option for kitchens.
They're also some of the most eye-catching. They come in a wide variety of colors, including fire-engine red and apple green, as well as earthy browns, blacks, and creams, with sparkles and veining for the look of granite or marble.
One of the unique quartzite's that Imperial offers, is the Cristella Quartzite, a luxurious stone that is mined from the quarries in Asia. As its name implies, Cristallo features a crystalline landscape of quartz deposits and sparkling specks of crystal. With its soft and airy color pallete, this beautiful natural stone brings a sense of elegance and sophistication to any project.
What is Travertine? read more